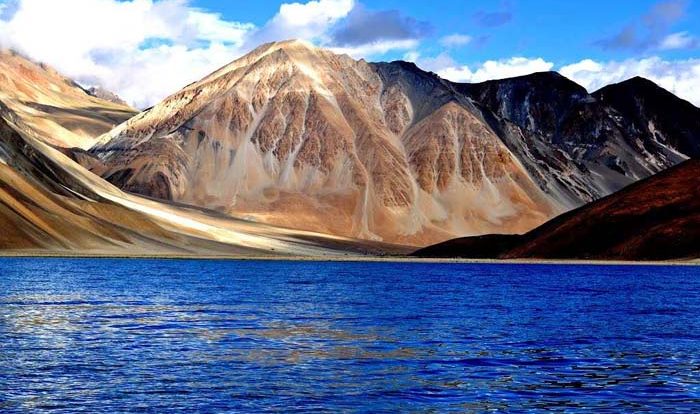 Summers in India have become an annoying season that stretches over an irritating period of time. It starts from the end of March and goes on till the end of July. However, in recent times, due to an increase in global warming rates, it goes on till the end of September and ranges from a minimum of 30 degrees to a maximum of 45 degrees!
Due to this factor, a large number of people prefer to make time and treat themselves by going on a trip as a getaway from the sultry, dry and super humid summers. Thus, summers do give us a reason to plan a trip at least once a year that not only exposes you to a cooler or a better environment, it also saves you from the monotony of city life and all that distress one goes through on a daily basis.
Here is a list of the best places one can resort to that account for the credibility of making you break free from a routine schedule and expose you to a completely new environment away from the harsh summers.
LADAKH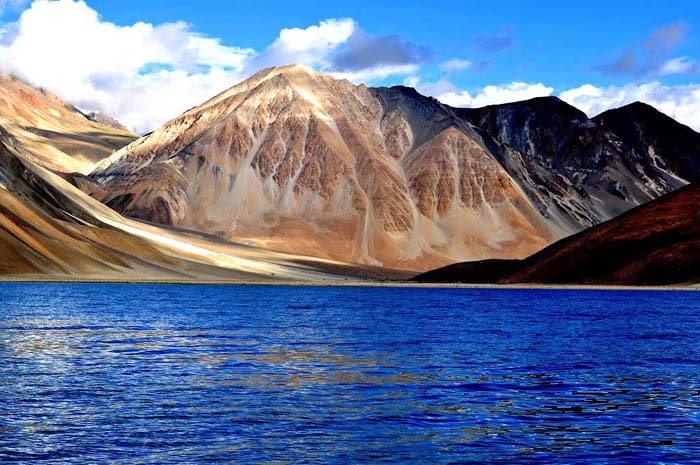 This region in Jammu and Kashmir bags a spot as the ultimate destination for its scenic beauty and perfect weather conditions. It sets a fantastic picturesque contrast by merging bright blue skies and lakes with exquisite beige hills capes. You can visit Pangong Tso Lake, take camel rides through the Nubra Valley sand dunes, witness a snow leopard at the Hemis National Park or simply go for a long ride to explore the rocky routes. All in all Ladakh is total mood lifter and a myriad of adventures.
KASOL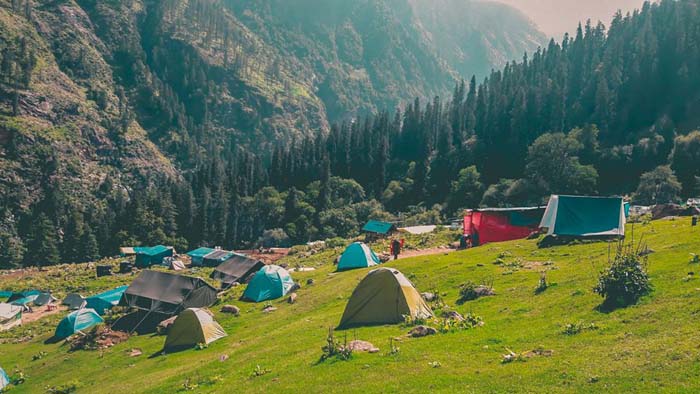 Situation in the heart of the Parvati Valley, in Himachal Pradesh, Kasol has come off as one of the popular hill stations of India. The environment set by Kasol attracts a large number of tourists and mostly youngsters. This is a reason why you can spot a number of cafes and numerous camps set up alongside the river which makes Kasol an amazing place to relax and enjoy. Kasol offers trekking at Kheerganga, a peaceful visit to the Manikaran Gurudwara, riverside camping and the Chalak Trek.
MCLEOD GANJ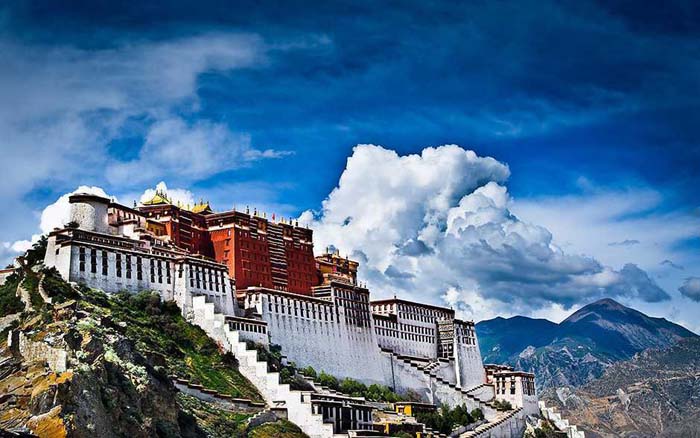 If you wish to escape from the hot city life, you can take refuge at McLeod Ganj – the land of Dalai Lama – which is considered as the greatest getaway spot during summers as the weather conditions are always mild and cool. You can visit the majestic Bhagsu Falls or also pay a serene visit to the Namgyal Monastry or simply enjoy the scenic tranquillity of the Dhauladhar Ranges. If you are feeling adventurous then you should definitely go for the Triund Trek.
AULI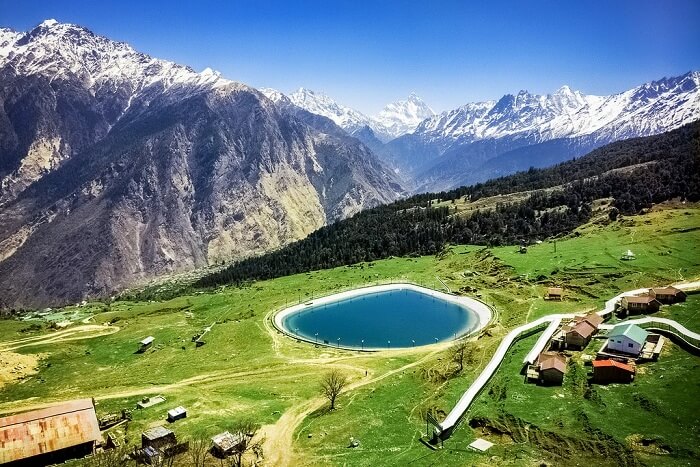 Auli is a laid back town in the Himalayan Mountains of Uttarakhand. It covers both the criteria of consisting of snowy mountains as well as lush green meadows. This town is best suited for a weekend getaway to enjoy one of the best hill stations in India. Visit the lucid Chattrakund Lakea, the Artificial Lake and Joshimath or go for a trek to Gurso Bugyal and Kuari Pass.
MATHERAN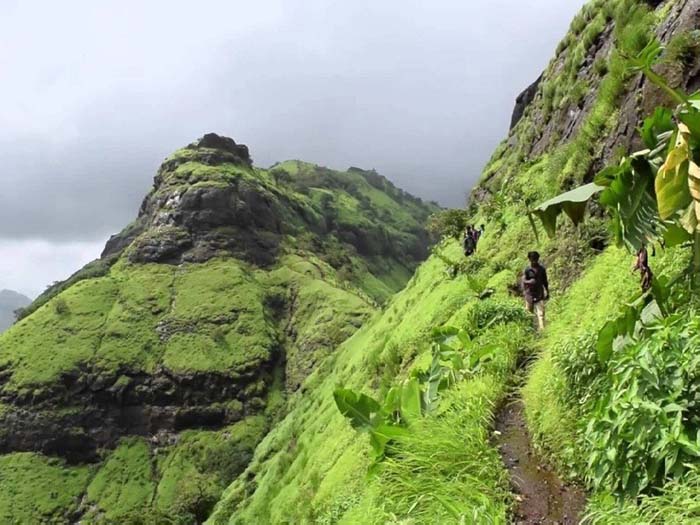 If you are looking for a tiny getaway near the city as well as enjoy as much as the hill station trips, Matheran is the place for you to crash. 80km away from the city of Mumbai, Matheran is a nature's bounty flaunting its evergreen landscape for as far as you can see. It is popular for its strict ban on the use of motor vehicles that is a potential pollutant that spoils nature. Go on a trek to the Raigad Fort or spend a night camping and relaxing in the cool.
NAINITAL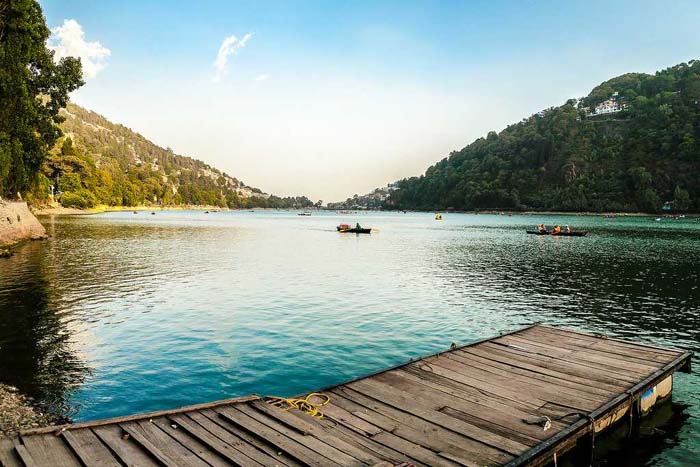 Nainital is a hill station primarily concerned with being an ultimate summer holiday destinations because of its satisfying location in the heart of Uttarakhand.  It is often pictured as a forested valley with a quaint lake situated in the middle. Main attractions are the Naina Devi Temple and the Naini Lake. Nainital is a highly recommended place if you plan on a summer trip.
PACHMARHI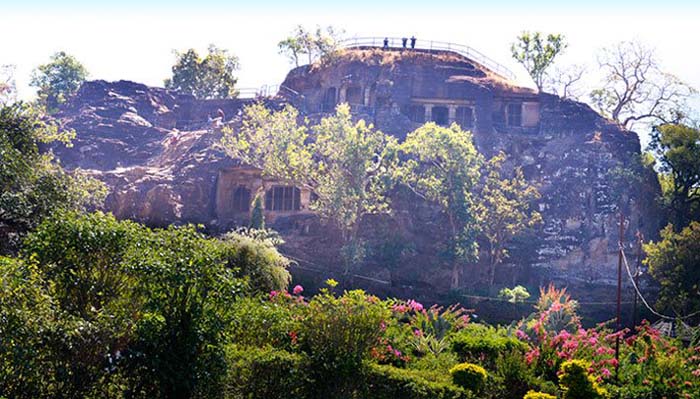 Pachmarhi in Madhya Pradesh is a hill station that serves as a perfect getaway for a tiny summer trip. It features high hills, stunning waterfalls, forest gorges, prehistoric caves, and rock paintings. You can opt for trekking, sightseeing, exploring the Pandava Caves and leisure activities like boating at Pachmarhi Lake and bathing in the Apsara Vihar pond. Visit the Apsara Vihar waterfall, the Jata Shankar Caves, the Pandava Caves, the Pachmarhi Lake and the Handi Khoh gorge.
MUKTESHWAR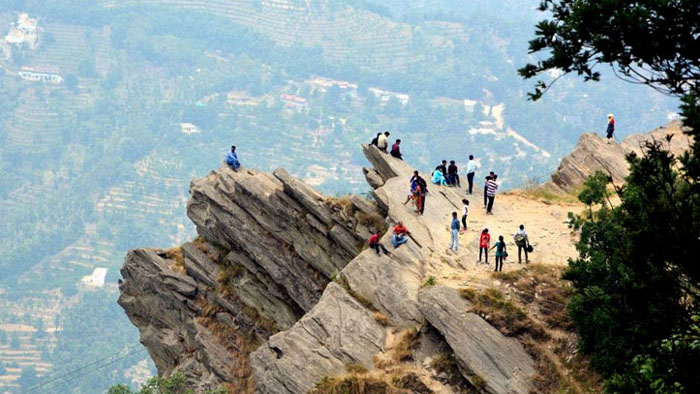 Another quaint hill station near a city is the Mukteshwar hill station located near Delhi. It offers a stunning view with serene and moderately mild weather conditions throughout the year. It boasts both the cool Himalayan feels as well the tranquillity of lush green forests. Go for a memorable trek and hiking on easy and well as challenging trails or even camp under the starry night amidst the wilderness of the place. If you are feeling adventurous you can opt for paragliding and rock climbing too.
MALSHEJ GHAT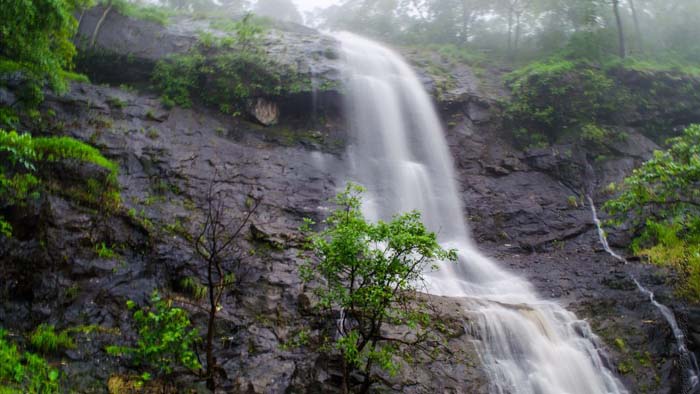 The Malshej Ghat is yet another stunning example of a place to relax located near a city. Malshej Ghat can be reached by road from Pune. It consists of the perfect setting for experiencing tranquillity at its best. It features rugged ruins, mulberry orchards as well as blooming grass fields. It allows rock climbing at the Ajoba Hill Fort, bird-watching at Pimpalgaon Joga Dam and trekking to the Harishchandragad Fort.
DARJEELING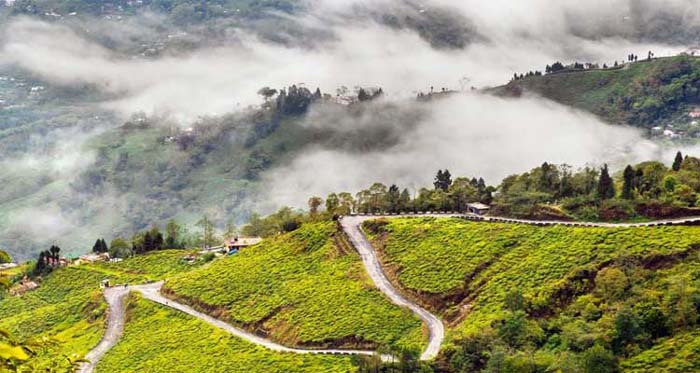 Darjeeling is probably one of the finest examples of a perfect summer getaway where one can enjoy a good 4-day stay. You can take a stroll through the massive tea gardens or enjoy the world-famous Darjeeling toy train ride or even get lost in the scenic beauty of the Tiger Hills or even visit an adjoining region called Mirik. The entire experience is a total success that will leave a surreal mark on your memory. Go visit the famous monasteries for a spiritual stabilisation or explore the high-altitude Padmaja Naidu Himalayan Zoological Park or eat and drink at the numerous cafes and restaurants or simply spend an evening at the Batasia Loop.
These are the top 10 places to visit during summer. Plan your trip wisely and make most your summer vacay plans!