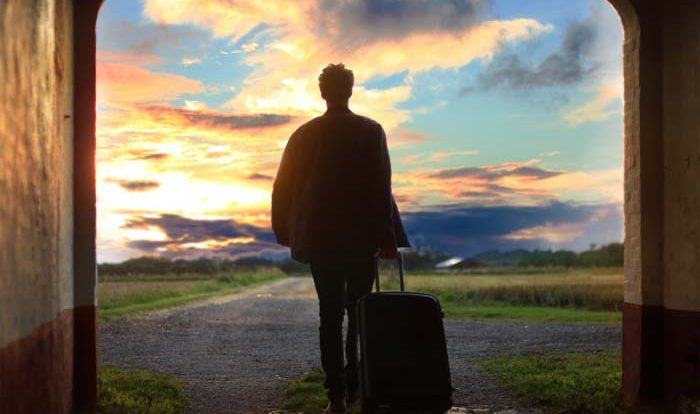 Traveling is one of the most popular hobbies for people of different age. From school trips in teen age to traveling around the world after retirement, traveling provides lot of excitement, adventure and various experiences, contributing to a more fulfilling life.
If you have recently discovered your passion for traveling, it's safe to assume that there's a lot you need to know before you begin your adventure, whether it's just a trip or you're planning to start a life full of traveling. Well, no worries – we got you. Actually, the zodiac expert in travels got you. Wondering which zodiac sign is considered an expert in traveling? It's the Sagittarius, the restless adventurer and eternal traveler who's on a mission to see the world's best and worst.
People born under Sagittarius have a lot to share from their traveling adventures, which is why we've written this short guide with 3 important traveling lessons shared by one. With no further ado, let's get you ready with 3 traveling lessons by the zodiac traveling expert.
Travel Alone
Traveling gives you an opportunity to go out and get new perspectives on the world. It gives you the space you need to grow as a person and discover new passions, new hobbies and new interests. Traveling will undoubtedly reveal hidden parts of your personality. If you ask a Sagittarius, they will tell you that traveling is best when alone, because you are not limited in any way and you can do and go wherever and whenever you want to. There's nothing bad in traveling with a friend or partner, but still, Sagittarius' advice would be to buy a single ticket, take one bag only and go get new experiences.
Never Visit the Same Country Twice
If you were to ask a Sagittarius which country to go, their only advice will be to go some place where you've never been before. Regardless of your fascination, adoration and feelings you hold for a particular place, the world is too big and has too many places worth seeing. Sagittarius individuals are driven to explore every corner of the map and seek the unfamiliar and new, which is why they would advice you to do the same. Get out of your comfort zone and see further than the place that feels warm and comfortable.
Do Not Invest in Real Estate 
Traveling can be addictive. Once you start exploring the world's strangest and most beautiful corners, you will never get enough of it. People born under the sign of Sagittarius are always on the move, which is why having a luxurious or expensive place in their hometown is not something they desire much. Instead of investing in real estate, they would much rather travel around the world and live life to the fullest. Of course, having a place to stay when home matters, but a small, warm and practical place will do it. If you are about to start traveling, you should get the idea of investing in real estate out of your head. You'll know why as soon as you see the world's wonders.