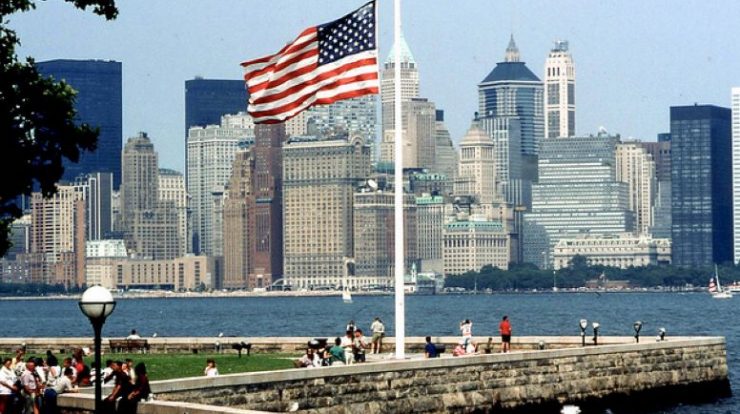 We have all heard about the American Dream. America is known as the land of opportunities. There is something for everyone. Whether you are travelling there for business or personal reasons you are bound to have a great experience.
Every year, around 80 million people visit the US for different reasons. Some do it for fun while others do it for professional reasons and then there are those who do travel to the US as a requirement for permanent immigration. The people from the latter group are the ones who want to realize their American dream. But some people simply travel there because "everything is bigger there" – even the lotteries.
No matter the reason of your visit you can still enjoy the beauty of United States. So let's take a look at some of the reasons why people travel to the USA.
Lots of Amazing Sites
From the Grand Canyon in Arizona to Central Park in New York, America is home to some of the most beautiful and awe inspiring sites in the world. From the east coast to the west coast the United States is full of places that would make you never want to leave the country. Whether you are enjoying a night at the world famous Times Square or you are checking out the Statue of Liberty, you are bound to get that real American feel. These sites mentioned above are just the tip of the iceberg, there are thousands of other amazing sites in the country as well best scuba diving in the world.
Diverse Culture
For an outside who has only watched the US in movies and never visited the country, you might think that America does not have any culture. People usually believe that America is a place where people from different countries can move to and enjoy their own traditions and culture even if they don't live in their native country anymore. This makes for a very diverse group of people with each of them following their own unique culture. Well, this 'diversity' is the real American culture. This mixture of different cultures in the country is what makes America one of the greatest nations in the world.
Great Fast Food
Americans love to eat fast food. This is why you find so many successful fast food chains in the country. The high quality food served at these restaurants is delicious and mouth-watering. One thing about famous food chains in the US is that most of them have expanded into international markets as well. So you might have tasted food from some of the restaurants like McDonalds, KFC or Subway. However it is still a unique experience to try their food in a country where it all began.
High Quality Education
In the midst of people travelling to the US for business and fun, there is also a group that travels to the country for higher education. The prestigious Ivy League universities in America offer great quality education to its students. Getting in can be difficult but once you are in, it is bound to change your life for the better. These universities are known to produce people that go on to hold significant position in society.
Las Vegas
What happens in Vegas stays in Vegas except for the memories you make there. Well, as long as you aren't drunk enough to remember them. Las Vegas is one of the most visited places in the world. Whether you have an undying love for gambling or you just want to enjoy an exotic nightlife and party like there is no tomorrow, then Las Vegas is the place to be. From 5 star hotels, to all night gambling and wild & exotic parties, visiting Las Vegas is one experience you might not talk about but one that you will never forget.
These are five of many reasons for why people travel to the USA. If you are thinking about travelling and you still haven't decided on the destination then you should definitely try visiting the United States of America.