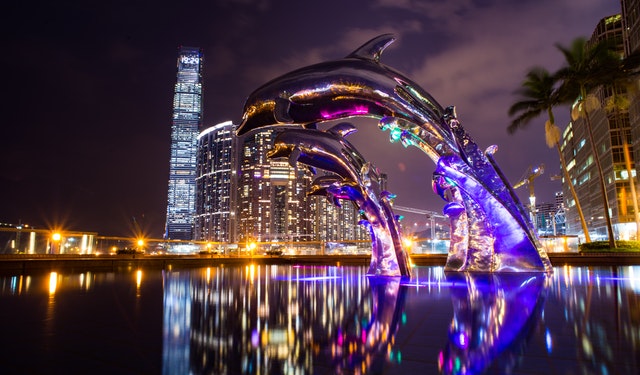 Independent tourists have flocked over the land of smiles, Thailand. This country has a lot of cool things to explore and do that suits those travelers who are traveling alone with nothing but a backpack. Stay away from any mishaps and avoid feeling lonely on your trip with this traveling guide.
Top Destinations
Travelers have a lot of different cities to select from when deciding where they wish to explore in Thailand. Thailand is a mix of a lot of unique destinations, every one of these places attracting numerous travelers for various reasons. In the north side of Thailand, Chiang Mai is an amazing destination for those who wish to know more about the history of the country, as it's filled with relics of Lenaa kingdom. The cities of Sukhothai and Ayutthaya are also the home for a lot of ancient temples that are still a sight to behold with.
Bangkok is filled with all the things one needs to stay completely entertained, with arguably one of the best lifestyle in the country. In the coastline of Thailand, you can explore thousands of Islands. You can plan complete package available with local sight seening, food, hotel and flight tickets which you can buy with Yatra Coupons online.
You should sail to Koh Tao if you are someone who has an itch to explore under the sea, well equipped with the finest and most affordable diving theme in the world. Other amazing places to go diving in this Thailand include the Phuket, Similan Islands, and the Surin Islands.  For parties, KohPhangan is the best, as a full moon party is hosted each month, and KohSamui is a good island spot for those searching for a laidback environment.
For the history buffs, the city of Kanchanaburi is a must visit, filled with museums and beautiful national park as a bonus. All of these travel spots are a train, bus, or a small flight away from each other, and the cost of traveling around these places is also comparatively low as compared to any other country or any other destinations in Thailand.
The Art of Dining Alone
Thai cuisine is affordable and superb, leaving a lot of tourist going through their entire trip without skipping even a single meal. Luckily for someone who is traveling alone, there is no better country to dine alone then Thailand. The country, especially Bangkok is filled with the finest street food in the world. Forget booking a table for one. Instead, tourist can get their food from the food vendors lining in the different streets, grab their food to go and enjoy the amazing cuisine.
Those who do not wish to travel around the different food stalls to get their food can also use food delivery services, there are some of the best food delivery services in Thailand.
How to get around
The cost of getting from one place to other is one of the downsides of traveling alone because it gets a bit pricier. Without any travel partner solo travelers are forced to pay the taxi meter bill alone on their own dime, well, luckily there are a lot of different ways for the solo travelers to get around in a safe and cost-effective way. You can try to make booking for your ride hailing apps which in which you can choose Ola Offer Codes available to apply in Thailand which will give same reliability as in India.
Those making a small pitstop in the capital of Thailand a lot of cool ways to travel around the city of angels while traveling alone. The BTS Skytrain is built from two lines with those stations that take the travelers from one famous destination to others, and it runs from 6 am to right midnight. The MRT subway does not have that many tourist attractions in its stations but it is still a good form of transport to use from reaching out Chinatown and Chatuchak weekend market.
Staying Safe
The land of smiles, Thailand is generally a safe and welcoming country to travel to, but there are few things solo travelers should keep in mind. As with any other destinations in the world, try not to wander around late at night. Taxis are easily available especially in Bangkok, at almost any time of the night. There are also a lot of different apps that make it a lot simpler to book a ride instead of walking somewhere alone at night.