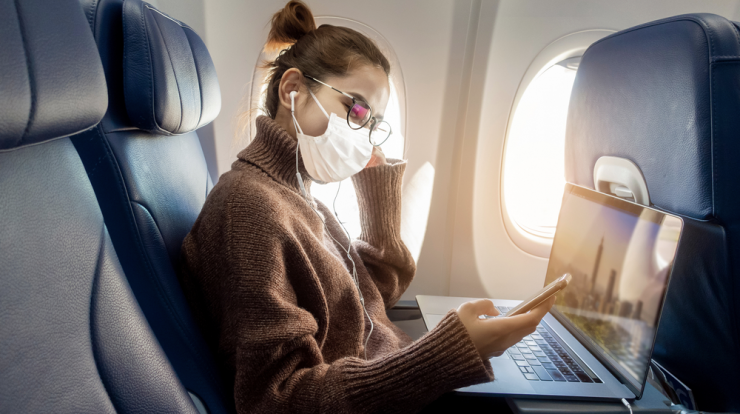 While travel has largely been put on hold for the past year due to COVID restrictions and travel bans, antibody testing and the recent vaccine rollout have made many question whether or not traveling is safe once again.
For the sake of tourism and boosting the economy, the short answer for some would be yes. If travelers remain respectful of sanitation and social-distance guidelines, it should be all right to travel once you have been fully vaccinated or have tested positive for antibodies. On the other hand, some say it might be too soon to travel due to the unknowns associated with both the antibodies and vaccine, especially when it comes to other countries opening up to international visitors. Either way, here's what you need to know about travel safety right now. 
Remain Mindful Even if Protected
So you have been vaccinated or have the antibodies and feel protected and ready to travel once again. Now what? For the most part, you should act as though you are still susceptible to the virus out of respect to others and precautionary measures for yourself. This means following social distance guidelines and wearing a mask whenever you're around others. Stay mindful when making travel accommodations as well. For example, a safe trip to South Carolina might include outdoor dining and a private Charleston rental home as opposed to indoor-based activities and a room at a crowded hotel. 
The bottom line is to remain smart and respectful when traveling. While things will surely go back to normal eventually, the early stages of vaccinated travel have only just begun. Be patient and know your first time traveling in 2021 will likely include strict safety measures intended to protect you and others. 
What Is Known (and What Isn't)
Although there is a lot of uncertainty when it comes to the virus, vaccines and the effects of traveling during a global pandemic, there are a few things we do know, thanks to the CDC and other organizations working to keep everyone safe and aware during this time. 
First off, while it's extremely important to get the vaccine, getting your shots doesn't mean COVID is over. The CDC warns that vaccines are extremely effective, but they cannot guarantee you are 100 percent protected. Furthermore, it takes a few weeks to build up your COVID immunity after vaccination. 
Knowing how effective the vaccine is can create hope, in terms of future normalcy, but, as restrictions and travel bans are slowly being lifted, there are also things we don't yet know about how the vaccine and antibodies might play out moving forward. Experts advise us to remain cautious and aware when making travel plans, but that it's safe to slowly move forward with the reintegration of travel once inoculated.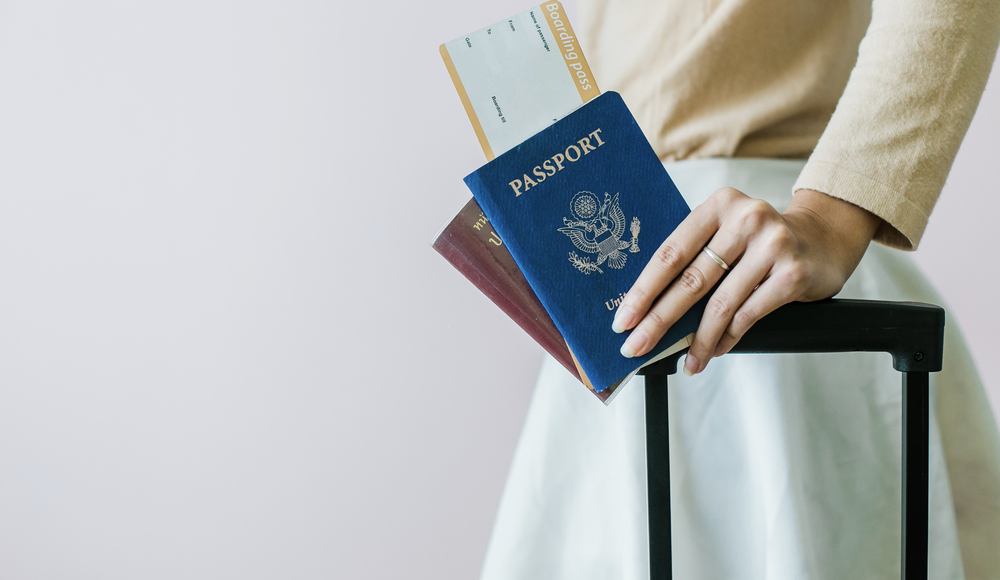 Vaccine Passports
In response to widespread vaccination and the urge to begin regular travel again, a "vaccine passport" was created and is already being utilized by many all over the world. The passport is essentially a digitized version of your paper vaccination certificate, test results and other health waivers, with the intention of creating an internationally recognized pass. There are already vaccine passport options available for Americans, and they are currently being developed in other countries around the world.  
In short, passport vaccines are looking like the future of travel, especially for international trips. Of course, even if you are fully vaccinated with proof, some states and countries still have their own travel protocol set in place. 
Where Can You Go?
The good news is this: Once you have been fully vaccinated, you're eligible for travel in some foreign countries if you're just itching to get away. Most places require a negative COVID test upon arrival, regardless of vaccination status. Even so, recent plans of reopening international travel give hope to foreign economies, tourism industries and world travelers alike. 
Right now, countries like Mexico and Costa Rica have reopened to American tourists with added safety measures. Greece plans to welcome visitors just in time for summer 2021 travel, along with Seychelles and the country of Georgia. Belize is already welcoming visitors, both vaccinated and unvaccinated, with their own testing and safety restrictions in place.
Even though the idea of international travel might make you light up like a Christmas tree after a year of staying home, you might want to take it slow and consider a domestic getaway first. If you're craving a tropical-esque vacation, head to the Florida Keys for a few days of R 'n' R. Is something traditional and family-oriented more your speed? The Grand Canyon is open and ready to welcome you with conditions perfectly fit for social distancing and fresh air. 
If you're looking for something unique and off the beaten path, try something new and visit Dewees Island, which is just a short boat ride from Charleston, SC and full of history, quiet beaches and undisturbed natural beauty. 
A Word on Herd Immunity
As vaccinations become more and more available, so does overall protection from COVID threats. For example, if six members of a family of seven are vaccinated, the one unvaccinated member is, in turn, more protected. This goes for communities on a larger scale as well. As workplaces, cities, states and countries become vaccinated, virus protection is increased for those who are not yet vaccinated. 
What does this mean in terms of travel? It's all about research. If you are planning on traveling to a different region, either domestically or internationally, be sure to look up current infection rates, as well as vaccine uptakes in that area based on population size. Herd immunity might take a while, at least on a larger scale, but you can do your part by getting vaccinated when it's your time. 
The COVID vaccine places hope on the horizon for an eventual return to normalcy. It also means the idea of safe travel will evolve with time. As this happens, stay in the know regarding local restrictions, airline protocol and other precautionary measures to ensure the safety of yourself, your family and other travelers during this time.