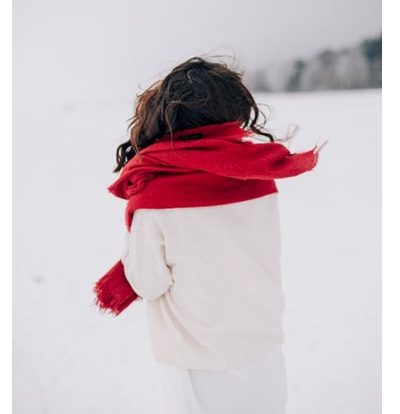 2020 has been a wild ride, to say the least. And what seemed like a long year is now approaching an end. And unlike some of the unwelcome visitors, many are excited to greet winter.
This includes the fashion industry. As per a report by Grandview Research, the global market size of winter wear alone amounted to 278.85 billion USD! Statista further reports that jackets are by far the most popular winter wear, contributing 48.2 percent to the total winter wear sales.
So, we have established the fact that the masses invest in winter clothing. Hence, brands actively promote their winter collections. But, the question remains, how should you layer for winter to both combats the cold as well as satisfy the fashionista within you?
The Layers
To dress like a pro, you must perfect the entire look, layer after layer. To do so, you must know the difference in the functionality between each layer.
First Line of Defense: The Base Layer
The function of the base layer is to remove moisture from your skin. Many underestimate the importance of a good base layer. However, it is the first and most important defense against the cold weather.
You might be tempted to opt for cotton. But don't do so. This is because the fabric is infamous for soaking up moisture and thereby making one feel the cold. While you can choose nylon and polyester, the fabric tends to have a breathability issue.
The best fabric for the base layer is hands down merino wool. This is because it is known to insulate, be breathable, and resist odor. Wool also helps in regulating the temperature by trapping air within the fiber. So, when the weather becomes cold, it acts as an insulator. However, when it's warm, it allows the air to escape.
For men, wear travel shorts whose thickness varies between lightweight and thermal weight. In case the weather is frigid, you can choose a heavier layer. Pair it with a wool t-shirt that fits closely to the skin to keep it warm.
Additional Asset: The Mid Layer
The primary function of the mid-layer is to provide insulation so that the body remains warm. The mid-layer becomes imperative during any activity that increases your heart rate or causes the production of sweat.
This is because, during this phase, the layer helps in transferring the trapped moisture of the base layer away from your skin. You can consider the two layers to be comrades. Hence, the woolen mid-layer is a great choice.
There are different types of mid-layers available. This is the ideal for your look will depend on what you plan on wearing as an outer layer. For instance, if you are already opting for a puffy jacket, you can opt for a mid-layer, which is thinner to prevent overheating.
But, if you are planning to merely wear a straight winter coat, a thicker mid-layer is the best bet. You can also wear multiple mid-layers, in this case, to fight the cold.
The Final Blow: The Outer Layer
The outer layer is your final and visible protection against the weather. Functionally, it is supposed to protect you from all the elements of winter, whether it be cold or the snow. Aesthetically, it must make you look dapper.
The outer layer should ideally be breathable yet waterproof. This will help in ensuring that you stay dry and warm. All good outer layers are quite pricey and by far the most expensive layer of clothing for winter.
Whether or not such apparel is worth investing in depends on just how cruel the winter is in the area you reside in. Also, the outer layer doesn't just include the apparel you wear. It also includes the accessories that keep your legs, arms, and torso warm.
Mittens, woolen socks, woolen beanies should be a staple in your winter wardrobe.
Fashion Tips
There is an art to layering up. Now that you know the type of material and layers you must wear to keep yourself warm on a winter day, now is the time to learn the skill of dressing stylishly.
Add textures when layering up
Rather than wearing a single puffy jacket on a woolen shirt, add textures to your look by adding a thin cardigan into the mix. This will help provide an additional layer of warmth, but it will also add color to your overall look.
Double up the outer layer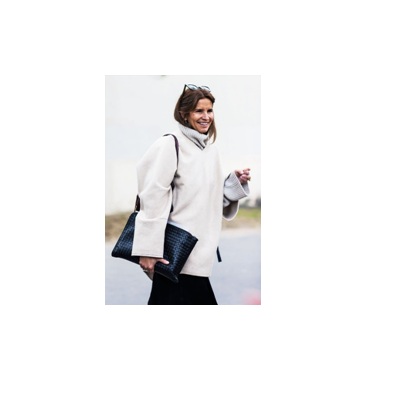 Don't like the idea of wearing the thickest and puffiest layer? You can still get the required protection by wearing two outer layers instead of one. For instance, rather than one sweater, wear two. This will help you in playing with patterns, colors, and textures.
Reimagine your summer looks
On days which aren't particularly cold, you can make use of your summer wardrobe. For instance, you can wear your favorite mini skirt on top of leggings and then pairing it with a thick knit cardigan or a long overcoat. Think outside the box. See how you can incorporate different items of your wardrobe.
Transform old winter wear into accessories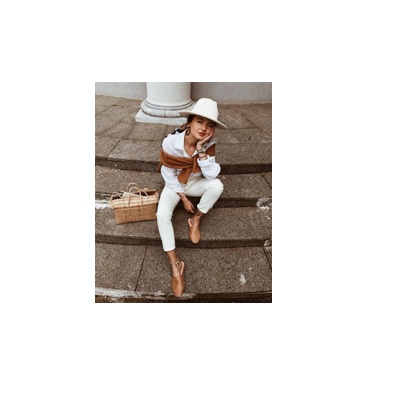 Let's face it. Winter looks aren't cheap to pull off. After all, there are just so many layers to take care of. One cost-effective hack that can help in staying within the budget is using old sweaters as a scarf. You can also wrap it around your chest or waist to further add textures.
Don't discard dresses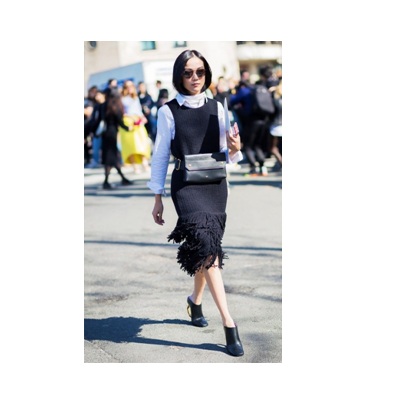 Generally, people avoid wearing dresses during the winter. And it is a source of discontent among various fashion lovers. However, there is a way you can wear dresses during the cold days! All you have to do is pair it with a woolen inner shirt and leggings. If you don't want to choose the latter, long boots will be your savior.
Choose the right footwear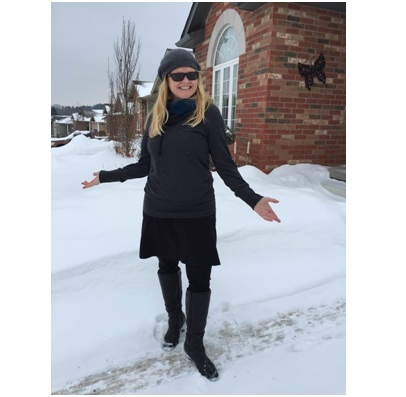 Generally, there is only one footwear that is ideal for the winter season – boots. But, there are various types of boots to choose from. Look for something that is waterproof like Leather. Select a height that works well with your apparel. Decide whether you want one with heels or not.
Be Bold Against the Cold
Winter wear needs to strike the perfect balance between style and functionality. Don't go overboard with aesthetics and choose something that looks well but doesn't offer protection against the cold. Similarly, don't wear something ugly just because it makes you feel toasty warm!
The good news is that we live at a time when it is easy to track fashion trends. And while 2020 has mostly been marked by a stay at home fashion, as restrictions have begun to ease, it is even more important to dress appropriately to avoid getting sick. The last thing you want is to weaken your immune system in today's time.
Aim to minimize your sweat buildup and cold penetration while looking chic. When traveling, always take additional layers with you. Just because the weather seems warm right now doesn't mean it will do so after the sunsets.
Don't be afraid to be bold with your fashion choice. After all, if not now, then when!