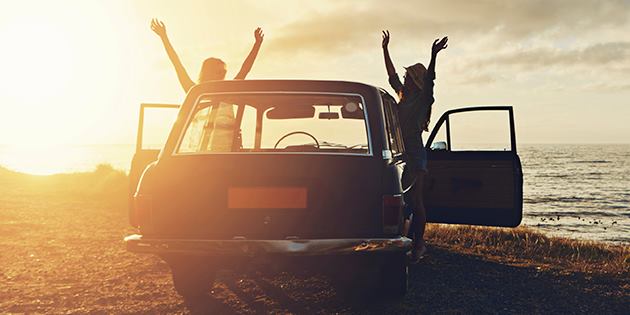 If you are interested in travelling and are planning for your next holidays, you are at the right place. Many individuals that are planning their travel days don't know about the do's and don'ts of travelling. Thus, they end up in trouble and regret why they have come to that location and what they can do to make things right. Most of the holiday destinations are busy during the vacations and people are likely to end up making their vacations busy, expensive, and stressful. So, steer away most of the troubles by following the top 5 tips for holiday travel.
Know rush days
Going back to your grandma on Thanksgiving, you will find that Wednesday is tough and tiresome. And if you leave on the actual day, you may end up paying less and the rush will be considerably low. Moreover, coming back to your place would be better if you plan on any other day than Sunday. Similarly, Christmas and New Year's Eve are also considered as the peak travelling times. So, know about your holidays beforehand and plan your trip a few days before and after the New Year and Christmas. Immediately before or after these days can make things tough for the travelers.
Search around
When you are going to book your holidays and trips, it is better to shop around and search for the flights and deals on multiple places. Internet is your best friend here as you will find many airlines, travel companies, and trip advisors, ready to help you and assist you with the trips. And even if you decide to do it all on your own, you will still need tickets and bookings for moving from one place to the other and settling down. Therefore, it is better to search for the required stuff on multiple websites and shop around well before you finalize anything.
Also Read: Travel Clinic Calgary Downtown
Airport blueprint
Get to know about the airport and have its blueprint in mind. Knowing about the entry and exit points, washrooms, security checks, and such other information can come very handy. Else, you may end up following wrong gates which can be time consuming. Also, it will be tiresome to move around with your luggage.
Leaving before time
Keep a note of the time of flight and leave before the last moment. Usually, individuals have planned to reach exactly within the deadline which can be unwise. You can get stuck in traffic, may be asked to change routes, and such other things can happen. Therefore, leave your home while keeping some time bracket for miscellaneous events.
Early morning or late night
Many people don't know about this but the early morning and late night flights are your friends. These are the times when you will encounter least amount of traffic and the rush at the airport will be considerably lower. Therefore, travelling on the flights that leave early in the morning or late at night can be pretty handy, especially for those who look to avoid the hassle at the airport and while they are on the road.